Blog » British first for disabled actors
British first for disabled actors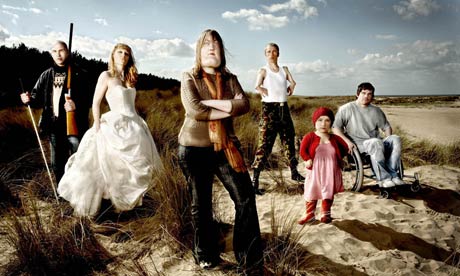 Cast Offs is a BBC comedy drama series come mockumentary come reality tv spoof where six disabled people are sent to a remote island to discover whether they can survive unassisted. It starts on 24 November in the UK.
It's being promoted as a positive response to TV's narrow portrayal of disabled people and features, perhaps for the first time ever, six (yes six) disabled actors.
It's getting a range of reviews, being described as "sharp-edged satire" by Simon Startin of The Guardian, but "overly self-conscious" by Tom Shakespeare and Sarah Compton on BBC Radio 4's Front Row.
There are some trailer videos on the Facebook Fan Page
www.channel4.com/programmes/cast-offs